07/11/2016 |
Ingen kommentarer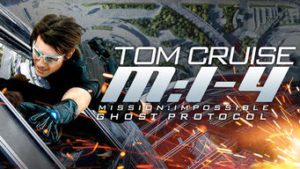 I sidste uge var Netflix særdeles gavmilde da streamingtjenesten tilføjede intet mindre end 104 nye film og serier til deres udvalg.
Nu kan man således se Diana, End of Watch, The Crown, The Impossible, Red 2, Jobs, Mission: Impossible – Ghost Protocol, Nymphomaniac, Dirch, Person of Interest (sæson 3) og en masse andet.
Der er noget for enhver smag – uanset om man er til komedie, action, gys, romantik eller drama – så dyk ned i det store udvalg af underholdning.
Se alle de nye film og serier på Netflix Danmark her;
21 & Over
3 Days To Kill
A Royal Christmas
Adaptation
Adèle and the Secret of the Mummy
Alle for to
Alvin and the Chipmunks: The Squeakquel
American Poltergeist
American Poltergeist 2
Anja & Viktor – I medgang og modgang
Anja & Viktor – Kærlighed ved første hik 2
Anja efter Viktor – Kærlighed ved første hik 3
Anja og Viktor – Brændende kærlighed
Arne Dahl (Nye afsnit)
Autumn Dreams
Beautiful Creatures
Brothers: The Return
Bullet to the Head
Calibre 45
Call the Midwife (Nye afsnit)
Chewing Gum
Cockpit
D.A.D – True Believer
Dana Carvey: Straight White Male, 60
Dead Man Down
Deprogrammed
Det Perfekte Kup
Diana
Dirch
Dot 2 Dot
Echoes From The Dead
Ego
End of Watch
Experimenter
Fan Girl
Floyd Norman: An Animated Life
Food Choices
G.I. Jane
Go Fast
Good Luck and Take Care of Each Other
Happy People: A Year in the Taiga
Harvest Moon
Her Infidelity
High Crimes
Hokus Pokus Alfons Åberg
In Their Shoes
Jobs
Just the Way You Are
Kærlighed ved første hik
Kartellet
Krummerne – Så er det jul igen
Lærkevej: Til døden os skiller
LEGO Jurassic World: The Indominus Escape
Malcolm X
Masha's Spooky Stories
Mean Streets
Mission: Impossible – Ghost Protocol
Mormor og de otte unger
Movie 43
Nordvest
November Rule
Now You See Me
Nymphomaniac: Vol. I
Nymphomaniac: Vol. II
Olympus Has Fallen
Person of Interest (Nye afsnit)
Point Break
Red 2
Safe Haven
Santa Pac's Merry Berry Day
Seven Psychopaths
Shoo Bre
Sisters
Snabba Cash
Snabba Cash 2
Spanish Affair 2
Spies & Glistrup
Street
Sunes Familie
Taxi 4
The Big Wedding
The Commitments
The Crown (Ny serie)
The Emperor's Club
The Expanse (Ny serie)
The Good Wife (Ny serie)
The Guest
The House of Small Cubes
The Impossible
The Ivory Game
The Last Stand
The Late Bloomer
The Man from the Future
The Possession
The Road to Wellville
To the Wonder
Vampires Suck
Warm Bodies
We Bought a Zoo
When Two Worlds Collide
World of Winx (Ny serie)
Yakuza Apocalypze
Young Tiger
Netflix er verdens førende udbyder af internet-tv med over 86 millioner medlemmer i over 190 lande, som ser mere end 125 millioner timers serier og film hver dag, bl.a. originale serier, dokumentarer og spillefilm. Netflix-medlemmer kan se alt det, de vil – når som helst, hvor som helst – på næsten alle skærme med internetadgang og starte, pause og genoptage serier og film helt uden reklamer eller forpligtelser